High-efficiency vibrating screen
YZS circular vibrating screen made in Liming Heavy Industry adopts cold riveting technology for boiler steel plate, and eccentric shaft will drive the work. Compared with traditional linear vibrating screen, YZS circular vibrating screen takes advantages of original structure, reliable running, sturdy and durable, strong exciting force, high screening efficiency, little vibration, low noise, simple maintenance and m any screening specifications. This product can be used in mining, construction, traffic, energy, power and chemical industry. Liming Heavy Industry adopts high quality raw materials to build vibrating screen. And there are many models such as YZS1237, 2YZS1237, 2YZS1548, 3YZS1548.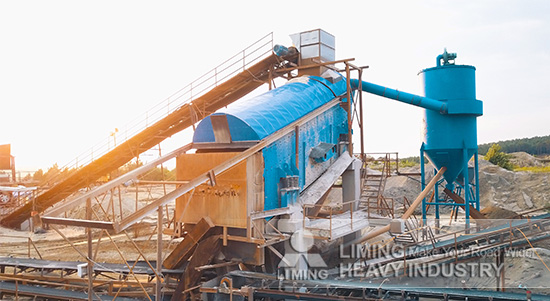 Liming Heavy Industry has special auxiliary equipment manufacturing base, and we will produce high-quality vibrating screen constantly. If you want to get more information about YZS vibrating screen, just conduct us right now.
<<Previous:The feature of expressway stone crushing line
<<Next:Mobile crusher realizes construction waste potential greatly