River stone crushing line
Liming Heavy Industry has a complete set of solutions and equipment for river stone crushing and sand making. Even if the capacity, input size and output size are not the same, matching equipment can be found here to achieve Customization scheme. River stone processing mainly includes coarse crushing, medium and fine crushing, sand shaping and other processes. Each stage has different types of equipment to choose. For coarse crushing, C6X jaw crusher is a new type of equipment with large production capacity up to 1500 tons per hour. It is a preferred product for processing hard materials. Of course, in addition to this, we can choose PEW European type jaw crusher with V-shaped crushing chamber and experienced PE jaw crusher. For the medium and fine crushing stage, the CI5X impact crusher adopts the high precision heavy-duty rotor, which improves the speed of rotor and increases the processing capacity. HPT multiple cylinder hydraulic cone crusher and HST single cylinder hydraulic cone crusher have their own advantages. They all adopt lamination crushing principle. The former can produce fine stones with good granular shape, and the energy efficiency ratio for fine crushing is pretty high. The latter adopts intelligent control system, which can automatically monitor working conditions and real-time know about the operation status of equipment. Vertical shaft impact crusher is the key equipment for sand shaping and making. After accumulated abundant market experience, Liming Heavy Industry's sand making machine has developed from PCL to VSI, VSI5X, and then to VSI6X vertical shaft impact crusher. It not only chooses the production mode of "stone to stone" to reduce wear resistance, but also shows the advantages of convenient maintenance. If we want to set up a river stone crushing production line, the above products can play roles.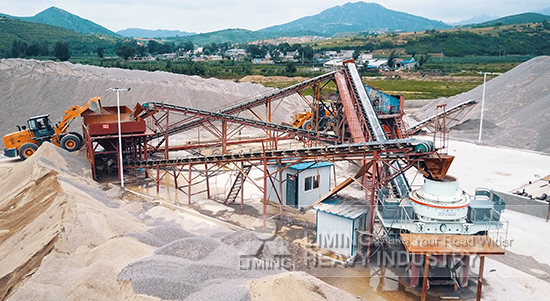 With the infrastructure construction becoming more and more fierce, river stone crusher will become a good assistant of aggregate enterprises. If you want to know more about the operation and maintenance methods of river stone crusher, Liming Heavy Industry will help you.
<<Previous:How much is the calcium carbonate mill?
<<Next:How much does it cost to buy coal gangue crusher equipment?