The advantages of VU aggregate system
Nowadays, high-performance manufactured sand is becoming more and more popular. Enterprises with high requirements for gradation, granularity and powder content index, such as large and medium-sized concrete mixing stations, dry-mixed mortar groups, sand and stone factories, as well as large-scale aggregate projects factories. They need high-quality aggregate more urgently.
The main equipment of VU aggregate optimization system helps sand change into quality aggregate. For example, VU impact crusher enhances the frequency of throwing and collision, which strengthens shaping and increases the sand formation rate by 10% in one pass, and the fine sand with 0.15-0.6mm is increased by correspondingly. Filter collector plays the role of particle shape optimization, which makes the sand form a brush between the cavity and the sand, and then removes the burrs and edges on the surface of the sand, and the small debris falling off becomes fine sand of 0.15-0.6 mm. Membrane control screen realizes the control of powder content in finished sand and improves the quality of products. The centralized control system uses the integrated electronic control system to monitor and regulate the operation of the whole set of equipment to ensure the smooth and stable operation of the equipment.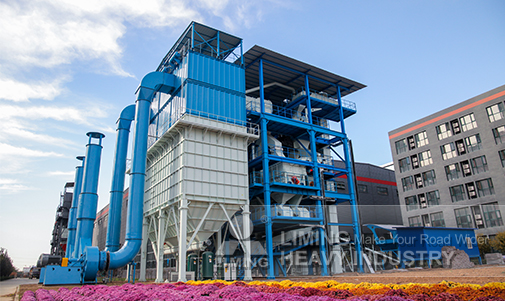 Under such a comprehensive effect, VU aggregate optimization system can process fine sand and dry stone powder, and the finished sand is in square and round shape, which reduces surface area and void fraction, and the fluidity is also improved. The gradation meets the requirements of the second zone of national standard. In addition, the powder content in finished sand remains stable and can be adjusted and controlled between 3-15%.
<<Previous:Liming Heavy Industry EPC General Contract Project Case for River Pebble Sand
<<Next:Sand making line of Liming Heavy Industry