200-250t/h copper ore production line processing project in Chile
Processing material: copper ore
Production: 200-250t/h
Output size: 0-15mm
Equipment configuration: PE750×1060 jaw crusher, 2 HPT300 hydraulic cone crusher, 2 VSI vertical shaft impact crusher, 2 YZS2160 vibrating screen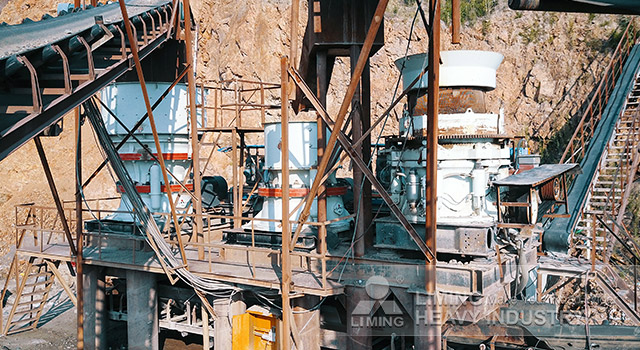 Site situation
The project is located in Chile. According to the site situation, Liming Heavy Industry Engineer has configured this copper ore production line. The whole production line includes PE750×1060 jaw crusher, 2 HPT300 hydraulic cone crusher, 2 YZS2160 vibrating screen. The jaw crusher is used for the coarse crushing process. The HPT300 hydraulic cone crusher is used for two stage crushing process. 2 VSI vertical shaft impact crusher are used for the three-stage crushing process, and the finished product has a good shape. The final product is fully compliant with the requirements of high quality sand and gravel.

Customer Reviews
We have high requirements for production, and only high-performance equipment can guarantee high-standard copper ore production. Among the many manufacturers, we choosed Liming Heavy Industry. The copper ore production line is very well, the output and quality meet our needs.

If you are interested in the copper ore production line, you can click on the online customer service for a detailed consultation.
<<Previous:325 mesh limestone powder production line with high capacity and low cost
<<Next:The price of the dolomite grinding mill
Copyright © 2004-2020 by China Liming Heavy Industry Science and Technology Co. LTD All rights reserved