How much is a set of bluestone sand making machine?
Bluestone is a common sand making raw material. In recent years, the investment in artificial sand has remained high. Looking at the quotation of sand and gravel equipment, the increase is controlled within a reasonable range. In order to protect the investment rights of users and the stable operation of the production line in the later stage, it is recommended that you choose equipment manufacturers with guaranteed after-sales.
Bluestone sand making machine:
There are various models of bluestone sand making machine. If the location of the bluestone materials is not fixed, you can also try a mobile bluestone sand making machine. The ship-shaped steel frame structure is a motorized carrier. Mobile sand making machine is a sand making production line. According to the choice of different models, the quotation is naturally different.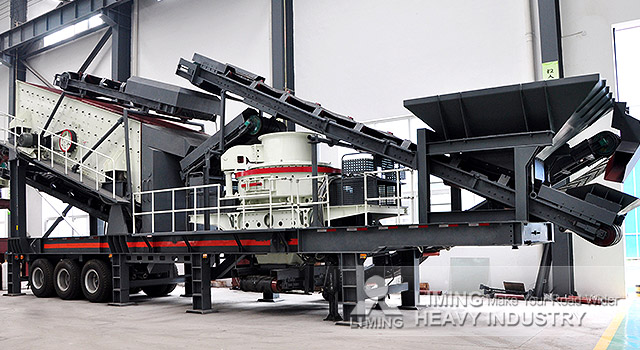 Advantages of bluestone sand making machine:
The bluestone sand making machine is slightly more expensive, but the production cost can be reduced by 30%. The feeder is large and the output size is good. The finished product don't have too many needle-like sand materials. The internal wearing parts adopt a combined structure, and only the worn parts need to be replaced. The structure is upgraded, the surrounding guard plate can be turned around, and the equipment has a long service life, with its own lubrication station, and the thin oil type and grease type modular design of the bearing chamber can realize the overall interchange.
According to different configurations, the price of a single machine with low configuration is 70,000 dollars, and the price for high configuration models can reach 140,000 dollars. Purchasing a mobile sand making is equivalent to configuring a mobile sand production line. According to the investment standard of fixed production line equipment purchase + construction and installation, the investment of the mobile sand making machine is very cost-effective, and the transition operation is more convenience and save money.
After-sales guarantee is very important
In order to reduce the trouble for customers in the later stage, Liming Heavy Industry provides customers with free installation and commissioning of equipment, one-year warranty, lifetime after-sales service and free operator training to ensure that your production line can be carried out in an orderly, safe and stable manner. If you find any failures in future production, you can contact us at any time to solve the problem.
<<Previous:How much is the 500 tph sand making machine?
<<Next:What is the price of 150 mesh talc Raymond mill?