application of aggregate in commercial concrete
With the infrastructure and economy develops rapidly, infrastructure materials are more and more popular in the market. The commercial concrete with high compressive strength and good durability provides strong support for construction, bridge, expressway, tunnels and other projects, so it has become an indispensable composite material in the process of industrial development.
Commercial concrete consists of aggregate, cement, admixture and water. People often pay less attention to aggregate than admixtures, but with the rapid expansion of market, concrete enterprises are paying more and more attention to the quality of aggregate due to the shortage of natural sand resources and the increasing market demand. Liming Heavy Industry is a professional manufacturer of crushing equipment. The aggregate produced by its equipment has excellent granularity.
C6X jaw crusher is a new crusher with large capacity, which is generally applied to primary crushing process. Removable and non-welded frame, optimized crushing chamber, double wedge adjusting device, quality raw materials and components, elastic limit shock absorber, integrated motor base, etc. are all integrated into one machine, which gives C6X jaw crusher advantages of high crushing efficiency, low investment cost and long service life.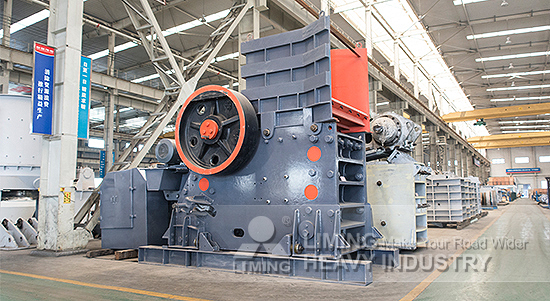 CI5X impact crusher is a good choice for medium crushing process. It can satisfy the requirements about large capacity, low cost and energy saving with advantages of stable running and simple operation. The optimized design of the involute crushing chamber makes the crushing efficiency much higher, and also optimizes the product shape.
VSI6X sand making machine is a classic continuation of VSI series, which is applied to the shaping and sand making. It not only inherits the advantages of previous equipment, but also updates the design of four impellers to improve material throughput and crushing efficiency. In addition, the new lifting device makes maintenance easier, and shortens maintenance time and improves production capacity.
In order to satisfy customer's integrated experience, the company can provide project package services including scheme design, model selection, order tracking, installation and debugging, operation training and regular visit, so as to add value to the service. If you would like to know more about Liming Heavy Industry or plan to visit the headquarters, you can leave a message online and contact us. Customer service staff will serve you wholeheartedly.
<<Previous:The kinds of Russian crushers
<<Next:Fine aggregate preparation process