Sand making machine helps economic development take off
Sand making machine is a new type of high-energy and low-consumption sand making equipment launched by Liming Heavy Industry. It has advantages of advanced technology and superior product performance, and has incomparable features compared with similar sand maing machine in the market. Since it was launched to the market, the selling is very hot, and it has been the preferred equipment for the production and processing of highway lining, highway pavement aggregate, high-speed railway gravel aggregate, hydropower station gravel, port terminal and airport runway stone.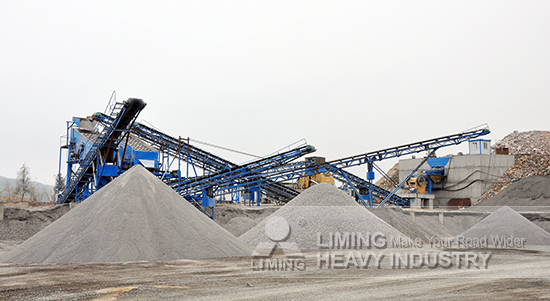 As the professional manufacturer of sand making machine equipment, Liming Heavy Industry is now on the road of reform. In addition to reforming the old technology and creating new ideas, the company depends on its rich experience and high-quality service to provide customers with sand making machines and machine-made sand production lines which have advantages of reliable quality and reasonable price. and we also provide a complete set of mineral processing equipment to assist buyers in the working process design, on-site civil guidance, equipment installation and commissioning, trial production and other series of services.
<<Previous:5X series sand making machine helps expressway construction
<<Next:PE750*1060 stone crusher