5X series sand making machine helps expressway construction
Expressway construction is an important part of national infrastructure construction. Government departments attach great importance to the quality of the project, and the construction party is very concerned about the quality of sand and aggregate because it is basic raw materials of the construction. Liming Heavy Industry 5X new sand making machine provides guarantee for the quality of sand aggregate production.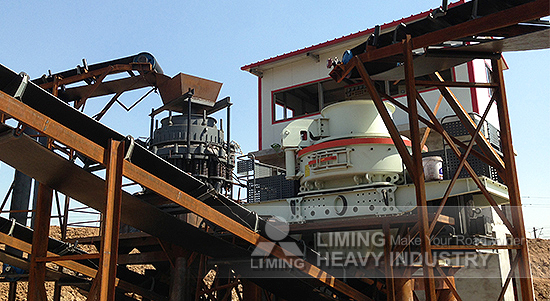 Liming Heavy Industry 5X sand making machine integrates crushing and sand making together. It is a practical and efficient crushing equipment at home and abroad. It is widely used in crushing and fine crushing of various hard and brittle materials, such as rocks, abrasives, refractories, cement clinkers, quartzite, iron ore, concrete aggregates and so on. It is especially suitable for building sand and road sand. With these advantages, Liming Heavy Industry 5X new sand making machine has fully played its role in the expressway construction, which provides high-quality aggregate materials for the construction of this project, and has played an important function in promoting the smooth progress of the project.
<<Previous:Which vertical mill is better for wollastonite grinding?
<<Next:Sand making machine helps economic development take off