Gypsum grinding mill
Liming Heavy Industry has planned the scheme of gypsum production line and desulfurization gypsum production line according to the application direction of gypsum powder. In the production line of building gypsum, vertical grinding mill and fluidized bed furnace are used to grind and calcine gypsum, which is safe and reliable. For desulphurization gypsum production line, it is based on mature theory of limestone-gypsum method to produce gypsum powder which meets its requirements. In this respect, vertical mill and European type grinding mill are especially suitable, and the final desulphurization efficiency can reach more than 95%.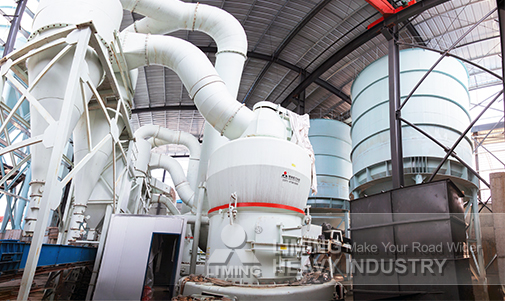 Liming Heavy Industry is a professional grinding equipment solution provider. The company not only independently develops and produces high-tech grinding equipment, but also provides customized design schemes for users. As far as the European type grinding mill and vertical mill suitable for gypsum powder production are concerned, they have obtained national patents (European type grinding mill intelligent automatic control controller ZL 2015 20007056.X, vertical mill dry-wet separation feeding system ZL 2014 2 0803322.5), and European type grinding mill adopts many new technologies such as bevel gear integral transmission, internal thin oil lubrication system, arc air duct and so on. The processing capacity of single machine is up to 60T/H. This mill got the environmental protection certification, and the air self-circulation system and dust collector can make it meet the national environmental protection requirements. Vertical mill integrates crushing, drying, grinding, grading and conveying. It has strong drying ability, and the system is safe and stable. In addition, the method that materials are direct rolled on the grinding disc by grinding roll can save 30% - 40% of energy consumption.
When considering the gypsum grinding mill, we need to take into account the comprehensive factors such as capacity, efficiency, energy consumption, cost, quality of finished products, maintenance difficulty and so on. The production strength of the manufacturer is also very important. As a mill manufacturer for more than 30 years, Liming Heavy Industry has accumulated abundant technical experience in the market, and we take efforts to bring products to the world and quality to users.
<<Previous:Green aggregate production line
<<Next:How much is the calcium carbonate mill?